Chemicals for hot water systems
The important things to know about chemicals for hot water systems
Chemicals for hot water systems - water is used very intensively in various industries. Water, as we all know, is necessary for us to live and for good reason it is a very significant part of the human body. We are used to drinking them, showering with them and also creating a variety of different flavors with them.
They are used for a wide variety of operations, such as watering partial fields and the like. In fact, today it is already clear to everyone that water is not only H2O, but it is an inseparable polish from a wide range of different industries and businesses. There are cases where the use is made mainly of hot water, and it is a specific area of businesses and industries.
Whether the water is hot or cold, its quality is important. Hard water may contain excessive amounts of different types of minerals. They can form scale and corrosion, which will ultimately affect the final product. That is why it is advisable to use different chemicals for hot water systems.
In fact, these chemicals can significantly improve water quality. We must not forget: water quality affects various factors, from the health of your customers to the name and future of the business. That is why it is very important to first perform a test and understand the state of the water and its quality. Are they in need of in-depth treatment or with the help of chemicals for hot water systems will it be possible to improve the situation?
Various chemicals for hot water systems and steam boilers
If we try to understand the specific case of steam boilers, we will see that this is a device that contains water with a very high amount of salts. As a result, corrosion may occur in the steam condensate piping. Corrosion, as we know, can cause a lot of damage, so the question arises: Is it possible to do something about it?
Can chemicals for hot water systems and steam boilers help? It is important to know that in this specific case, we are talking about preliminary treatment and chemical treatment that is done continuously. Therefore the answer to the question is that definitely by different chemicals for hot water systems it will be possible to improve the situation.
In terms of the preliminary treatment, we see that it is actually customary to feed the steam boiler with soft water. This can be done by using a water softener or reverse osmosis water. In contrast, the chemical treatment adds different chemicals such as inhibitors. Their purpose is to prevent the deposition of scale and corrosion, and there is no doubt that the result will be great if we take care of both actions at the same time.
Another example of different chemicals for hot water systems is the example of closed heating systems. In such a case, chemicals would have to be added to prevent scale settling in the pipeline itself. There are a variety of options and it is definitely not worth giving up, because as mentioned, limescale that accumulates leads to many additional problems.
How do you know which chemicals for hot water systems will be suitable?
In the field of chemicals for hot water systems there is no shortage of options. There are many types of water systems and therefore there are also different and diverse solutions that you can choose from. It is possible to use not only different chemicals but also systems such as reverse osmosis or a water softening system.
The goal is always the same: to improve water quality and prevent scale formation. At the same time, and although we all understand the importance of the matter, it is not always easy to choose the right solution. From a wide variety of chemicals that can help, of course there are better options than others.
The idea is not only to improve the quality of the water, but also not to add ingredients to it that we would later not want to consume in one way or another. It is therefore clear why, if you are also debating about the topic of chemicals for hot water systems, you should contact the experts.
There is no room for compromise in this field, especially if the future of your business is at stake. You need professionals to come and perform laboratory tests on the water, offer solutions and also take care of carrying out the work in the field. That's why you should start looking for the best company in this field today, because you deserve to receive first class service.
Meet your company CLS SERVICES - the place to improve water quality
Looking for different chemical solutions for hot water systems? Do you want to ensure that the water quality in your business will be higher? Is it important to you to be loyal to your customers and do you want to keep them healthy? It doesn't matter what the reason is that leads you to consider this important issue,
Because what is certain is that with CLS SERVICES you are in the right place. Your control over water quality will affect your daily work in the business and even the operating costs. That is why it should be taken into account and it is definitely worth using the experts of the CLS SERVICES company to understand what you should do about it.
The company offers its services to all types of businesses, in a variety Additives for water treatment. Therefore, whether you have a small coffee shop or a large factory, here you will get a leading answer. For more information, call today at: 052-3004050, because water is the basis of any successful and prosperous business.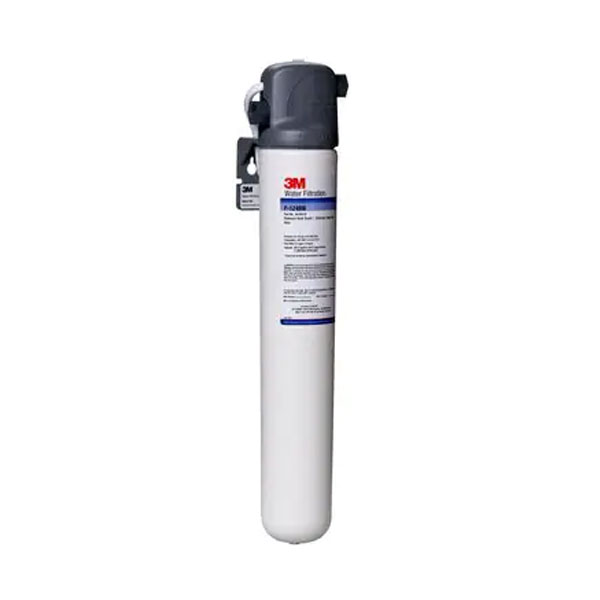 Starting a new business or renovating the existing one?
Use the laboratory services and professional advice of the CLS services company
Dial: 052-3004050
Or fill in details and we will get back to you to set up a consultation meeting to adapt the filter systems to your business.

The importance of treated water for your business
The water affects the taste of the coffee, the taste and the transparency of the ice cubes. Combi ovens that operate at full steam. When you produce the food, the quality of the water you use is key to the right customer experience. Using quality filter products may save time and money as a result of scale and corrosion problems in the long run. Reducing scale and corrosion contamination in your machines in the long term will result in greater efficiency in operating capabilities with a significant reduction in technician service hours and large savings in operating expenses.