All about water softening
Water softening - water is an integral part of our lives and we have no way to exist without it. However, when was the last time you really stopped to check the water quality in your factory, restaurant or any other business you run? Many times we tend to rely too much on the tap and the water that the local authority delivers to us.
However, in-depth tests prove that far too often the water in Israel is hard. In fact, their quality varies not only from city to city, but even from street to street. When talking about hard water, we are actually talking about water that has large amounts of calcium and magnesium.
If you were wondering why this is a problem, it's important to understand: these two minerals tend to create problems, as they crystallize on heating elements, in pipes and other places. Of course, we don't just see these minerals like that, but we can certainly feel the damage they create in the water.
They cause the accumulation of scale and subsequently damage our health. It is therefore clear why that hard water should be softened. Wondering how to do it? Very simple: by water softening systems. Water softening is a subject that concerns many of us, whether it is in the private home or in business. That's why you should know that today there are different and varied solutions, and some of them are at a very high level.
Is softening water a complex operation?
As a result, hard water may damage equipment and health, it is natural that there will be different solutions in this area. The existing solutions are actually water softening systems for the private home or industry. It is interesting to see that the operation of softening the water is a relatively simple operation, and its result is amazing.
By an uncomplicated operation, we can significantly neutralize the amount of unwanted minerals in our water. Therefore, just as many of us have different water filters, it would be worthwhile to also purchase a water softening system. This can make a difference in everything related to water quality at home and in business.
For example, if you have a business such as a hotel, restaurant, cafe, you are responsible for the health of the customers. After all, you want to maintain your brand and you want to make sure to give every customer who comes to you the best. Therefore, if you take care of quality water, it can definitely make a difference. Water softening is done using sophisticated systems that do not take up too much space. Therefore, in this sense too, you don't have to worry and it would definitely be worthwhile to choose the right system for your business, preferably one hour before.
Which water softening system would you like to buy?
looking for Water softening system to the private house? for business? or anywhere else? Have you seen a variety of options and got a little lost? Of course you can be understood. It is important to understand that in everything related to softening water, filtering it and purifying it, you need professional knowledge.
This is one of those fields where you can find a lot of information online, but in practice, it will not make you a professional. You need to understand exactly what the needs of your business are in the sense of softening and filtering the water. Next, you must familiarize yourself with the existing systems and only then will you be able to choose the most suitable system for you.
What makes one system better than others? And how reasonable is it to invest in such a thing? Is it a system that also needs maintenance over the years? There are different manufacturers in this field, therefore, without in-depth knowledge in the field, you may get lost. The good news is that you don't have to choose the water softening system you want to invest in on your own.
You have somewhere to turn, since if it is a field that interests many of us, it is clear that there are quite a few experts who work in it. Water softening that is done professionally and well will, as mentioned, also lead to lower operating costs in the business. Therefore, even if at first glance this seems like a financial expense, there is no doubt that it will prove itself and you should not give it up.
Where should I go to purchase such a system?
Beyond the fact that you need to know which water softening system will suit you, you also need to buy it. It is necessary to select, install and carry out periodic tests to see that the water is indeed of a high standard. You don't want to take a risk on this issue, and the truth is, you should know that there are also international standards that you should meet.
It is therefore clear why you should contact a leading and professional company in this field. Looking for the best? Do you want to know, from the very first moment, that you can trust the one who gives you service in the field? Is it important to you that from now on the water in your business will be soft and high quality? Meet your company CLS SERVICES.
The company's experts, who are always available for you at the number: 052-3004050 will be able to accompany you all the way. They will be able to check the needs of your business, offer you different water softening systems and perform various tests for you. Contact us today because there is nothing more important than healthy and high quality water.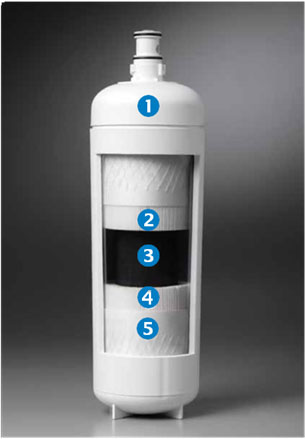 Starting a new business or renovating the existing one?
Use the laboratory services and professional advice of the CLS services company
Dial: 052-3004050
Or fill in details and we will get back to you to set up a consultation meeting to adapt the filter systems to your business.

The importance of treated water for your business
The water affects the taste of the coffee, the taste and the transparency of the ice cubes. Combi ovens that operate at full steam. When you produce the food, the quality of the water you use is key to the right customer experience. Using quality filter products may save time and money as a result of scale and corrosion problems in the long run. Reducing scale and corrosion contamination in your machines in the long term will result in greater efficiency in operating capabilities with a significant reduction in technician service hours and large savings in operating expenses.