Additives for water treatment
The importance of water treatment additives
Additives for water treatment - water is one of the most important elements in all of our lives. Our body contains large amounts of water and in almost every action we do, water is connected. They are an inseparable part of the earth and we need them for making drinks, food for many other activities.
However, the mere fact that we have water is not really enough. The water must also be of the highest quality. Water, as you know, is not just H2O, as in practice it plays very important and central roles in different types of businesses and different industries.
Therefore, if you also own a cafe, restaurant, hotel or similar business, you must be very careful about the quality of the water. It's very simple: if you don't take care of the water quality, two problematic things may happen. First, you may harm the health of your customers, and secondly, your operating costs in the business will be higher.
It is therefore clear why purchasing water treatment additives can help. Today there is a wide variety of options in this field, as there are various additives for water treatment and for preventing scale and corrosion. What this means is that you should also get to know this matter in depth. The water, in the end, will affect the reputation of your business and the credibility of your brand and product. Therefore, not only should you think about it, but you should start doing it right now.
What do water treatment additives do?
Are you wondering how you will know if you also need to buy water treatment additives? Of course we can understand your dilemma. If you thought for a moment that you could just taste the water and check whether it has an aftertaste or not and thus make a decision, know that this is not accurate. In practice, there are laboratory tests that need to be performed to understand and determine the quality of your water in your business.
Beyond the fact that it is important for the health of your customers, you must have meaning in controlling the quality of your water. With the help of various additives for water treatment, you can increase the control of water quality. This means that you will be able to understand what amount of minerals are in them and thus you will be able to avoid the formation of scale, corrosion and other problems.
In this way, operating costs in your business, in everyday life, will also be lower. You will not have to replace your equipment because too much scale has accumulated in it and you can be sure that you are loyal to your customers and the quality you offer them.
All these, and many other benefits, can be achieved today with the help of water treatment additives. Untreated water may cause, among other things, corrosion on metal surfaces and even on various rubber components. This will cause real rot inside the food machines of your business and the result will be very problematic.
What additives should I buy for water treatment?
The truth is, this is an important question, but the answer to it is not simple. As a result of the fact that everyone who has a business understands the importance of maintaining water quality, we see that today there are many solutions in the field. In addition to the fact that you can purchase different types of water treatment additives, you can also buy diverse systems to improve water quality.
For example, you can buy an industrial water softening system, a reverse osmosis system, and more. Therefore, it is clear why the decision on which different additives for water treatment should be chosen is not easy. The good news is that it is a professional field for all intents and purposes. What this means is that you don't have to make such decisions alone.
What you do need to do is contact a company that is exactly its specialty. A company that can come, perform professional laboratory tests at your place to understand the quality of the water and also be able to offer solutions. There are cases where water treatment additives may be sufficient but there are also cases where a more in-depth solution will be needed. That's why it's very important to contact the best professionals there are, preferably one hour before.
Uncompromising professionalism in the company CLS SERVICES
Interested in choosing additives for water treatment? check the possibility of integration Reverse osmosis system In your factory? Do you need a water softening system? Either way, CLS SERVICES is your address. This company comes with many years of experience, uncompromising professionalism and expert professionals.
The member must have the ability to provide laboratory services alongside a comprehensive and courteous service in everything related to improving water quality. In addition, the company's work includes adherence to international standards. Therefore, you can be sure that any service you receive here will be at the highest level you can expect. The company understands very well that each customer has different needs and different conditions in terms of the water condition.
Therefore, part of what the company offers is a complete adaptation to the needs and requirements of every customer who applies to receive its services. Interested in getting more details? Call the number: 052-3004050 And you can be impressed, from the very first phone conversation with the company's representatives, of the professionalism and the wonderful service that awaits you here. It doesn't matter what solution to improve water quality you need, because here you are in the right place.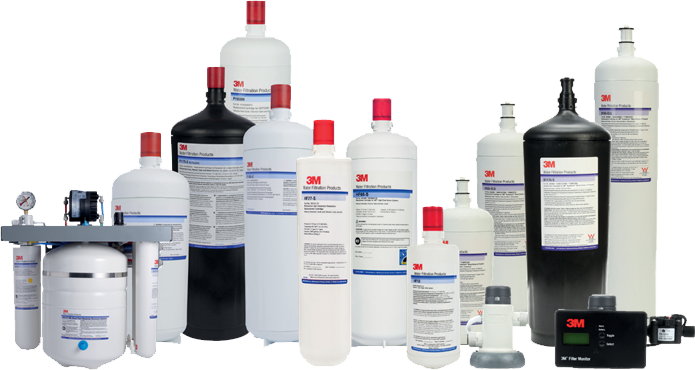 Starting a new business or renovating the existing one?
Use the laboratory services and professional advice of the CLS services company
Dial: 052-3004050
Or fill in details and we will get back to you to set up a consultation meeting to adapt the filter systems to your business.

The importance of treated water for your business
The water affects the taste of the coffee, the taste and the transparency of the ice cubes. Combi ovens that operate at full steam. When you produce the food, the quality of the water you use is key to the right customer experience. Using quality filter products may save time and money as a result of scale and corrosion problems in the long run. Reducing scale and corrosion contamination in your machines in the long term will result in greater efficiency in operating capabilities with a significant reduction in technician service hours and large savings in operating expenses.